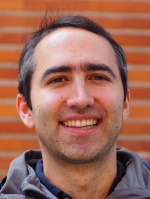 Postdoctoral Researcher
Ramón y Cajal Contract, IFF-CSIC, Madrid, Spain (2022).
PhD in Physics, University of Innsbruck, Austria (2016).
MSc in Physics, University of Concepción, Chile (2011).
Scientific interests
Quantum optics
Quantum information and technology
Open quantum many-body physics
Classical and quantum noise
Nanophotonics
Superconducting circuits
Atomic, molecular, and optical (AMO) physics
Talks and Outreach
Some of my latest talks and the outreach activity "The power of light" available on YouTube.
Preprints
Selected publications